In October 2020, Marijam Bieber launched Nudo, a line of natural body care accessories that are 100 percent plastic free, vegan, and made from plants that grow abundantly in Asia. Offering affordable ecological alternatives to everyday items we have come to think of as disposable, Nudo was created in response to the dependence on plastic packaging in the organic beauty and food industry. The company only uses biodegradable packaging and implements a no air freight policy, transporting their goods via cargo ship and rail to minimize their carbon footprint. Here Marijam talks to us about the wonders of bamboo and other subtropical flora, and the challenges of running a young sustainable brand.
You spent some time in Bali. It's a beautiful island in a part of the world that's disproportionately affected by the global plastic problem. How did your time in Southeast Asia influence your decision to create Nudo and how is this reflected in the brand ethos?
Already the setting and atmosphere is inspiring, as you said it's naturally blessed. There are a lot of digital nomads living there, expats who travel and work at the same time. Everybody has their "purpose" project, their own dream that they're pursuing. It's so inspiring because they're working for themselves. That already was a huge inspiration for me, I thought, "That's so nice, I want to do that as well". 
On the other hand, as you mentioned, there's a huge trash problem. For instance, you don't have clean tap water to drink, so you have to go to places that have filtered water or buy plastic bottles of water. There's a huge amount of waste created by this. I lived there during the rainy season, when the rain storms would wash up trash on the beaches. I would walk on the beach and it would be covered in trash. It was the first time I really thought, "What is happening here?" Of course, you don't always see this phenomenon, if it were any other season, the trash would still be out there floating in the ocean or at the bottom of the sea. 
Walking on the beach I would see everyday items like toothbrushes washed up. I learned that every minute there is the equivalent of one truck full of trash that's dumped into the ocean. I started to make small changes when I moved back to Europe, like not buying products with plastic packaging. This is where the idea for Nudo grew. I was living in Rome at the time, but I couldn't find the natural and organic products I wanted to buy. I could sometimes find them in the organic stores, but they were super expensive or they would say "natural" and "organic" but be totally covered in plastic packaging!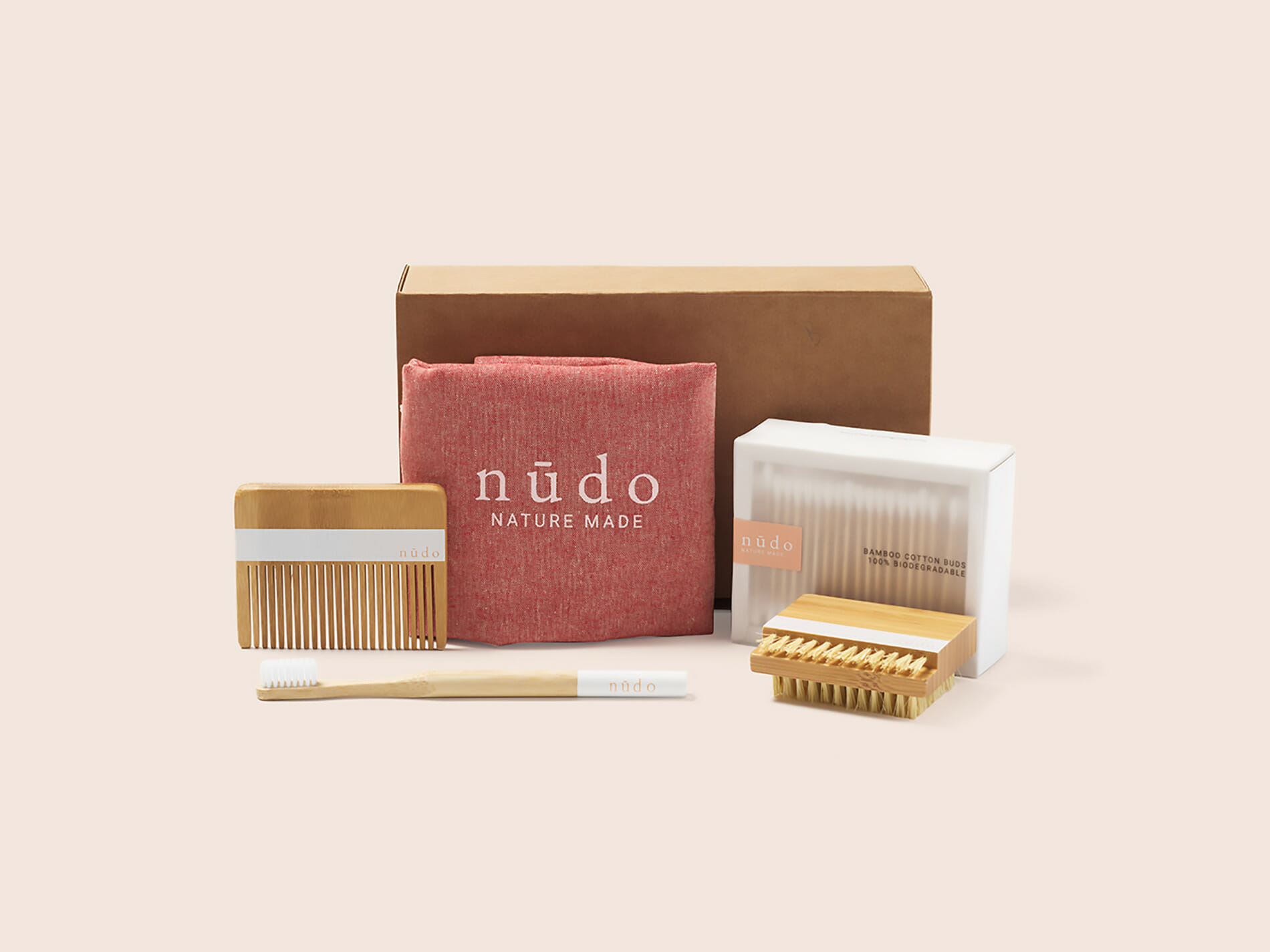 A konjac sponge with activated charcoal powder, a bamboo nail brush with sisal fibres – these are just some of Nudo's products made from plants found in Asia. How did you come to learn about these materials and can you talk us through the product development process? Do you start with the material first and then think of how it could be used as a product, or vice versa?
I was already using a lot of these products for myself, I did not reinvent the wheel! I thought about what a good alternative to a plastic comb could be. Could it be made with wood or bamboo? Cotton swabs don't need to be made of plastic, they can easily be made of biodegradable material. I was just trying to make all these little switches from plastic products to natural materials. With the sisal, I was initially thinking of doing another product with that, we had made prototypes but I realized it was way too hard. Sisal is a very tough fiber, so I thought about making a nail brush and found that its texture was perfect for that.  
In the course of my research, I found other materials, like konjac, which is the root of a flower. I didn't know these things before because I come from a different cultural background, from another part of the world, so I was just learning by doing. Konjac has been used in Japan for hundreds of years. It's hard at the beginning but softens in water and they use it to wash babies. We enhance ours with charcoal, which has detoxing benefits, so it leaves your skin really clean and pure.
We work a lot with bamboo, the most sustainable plant on earth. It grows a meter a day and absorbs huge amounts of CO2. An oak tree, by contrast, takes 80 years just to reach maturity. Even if the bamboo I use grows in Asia and I have to transport it here to Europe, it still has a negative carbon footprint. The plants we source are cultivated, but they are just as regenerative and fast-growing as those that grow wild in the jungle. 
How do you source your materials? What are things you are not willing to compromise on in your pursuit of sustainability?
We have a partner in Hong Kong who looks for the factories and takes care of assessing their certifications, as we only work with certified factories.* He also helps with the production of prototypes in the beginning to see what works and what doesn't. When it comes to production and shipping we make sure that we keep our footprint low by not using any plastic packaging.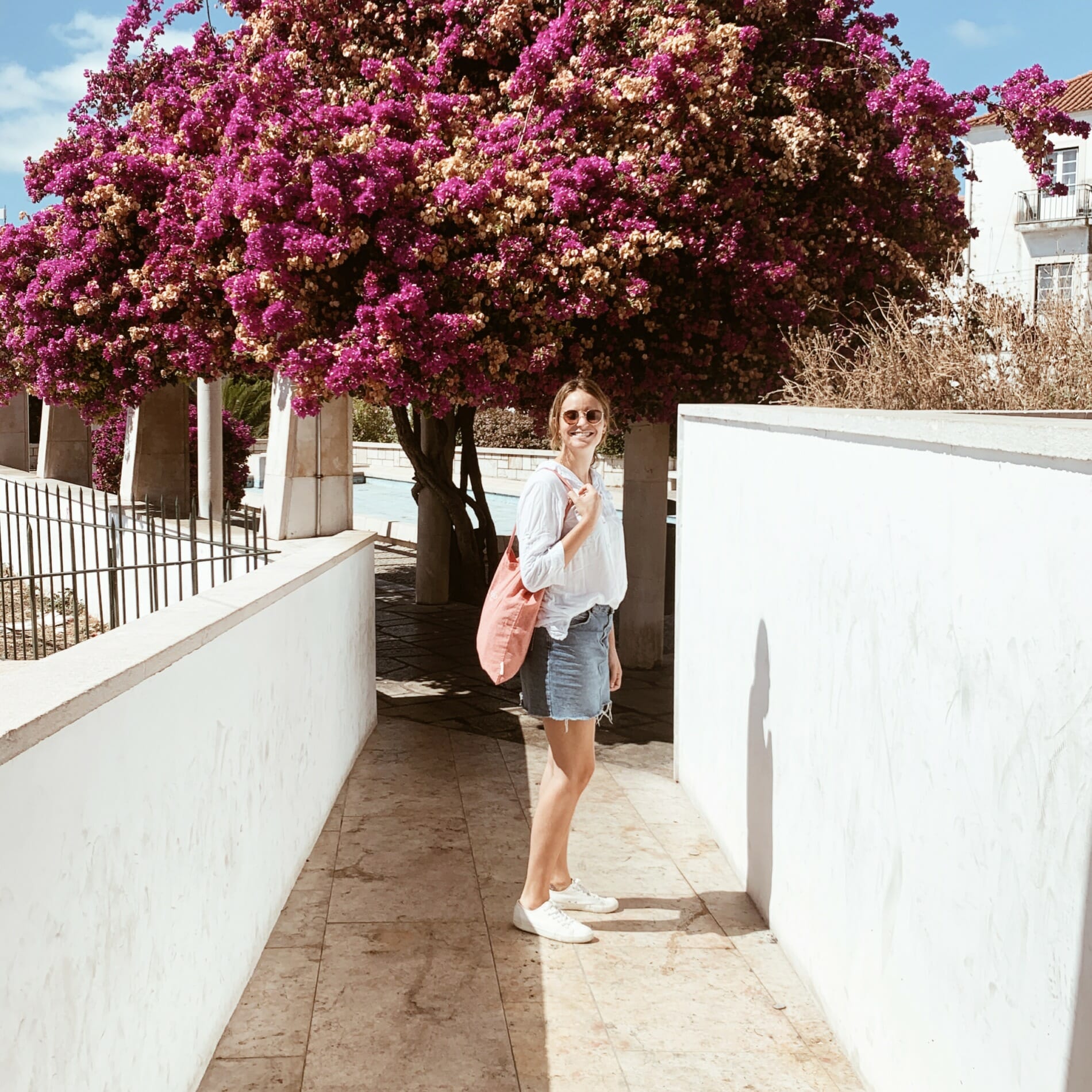 With the adoption of the UN 2030 Agenda and the 17 Sustainable Development Goals in 2015, sustainability is an essential guiding principle for businesses everywhere. What were some of the key learnings from your own path to sustainability and what are some of the future challenges you anticipate as the beauty industry responds to the greater demand for sustainable products. 
It's not just the beauty industry, the economy in general is a disaster with regards to sustainability with all the disposable products, all the plastic packaging. Look at the food industry – even a fruit that has its own protective peel is wrapped in plastic. 
But I also see a lot of change happening. Very often it comes from small businesses and startups that see the problems and have the solutions. But from my experience, it's also these companies, the ones that are trying to make a change, that in the end are attacked the most. It's almost as if you either do it 100 percent perfect and clean, or you're nothing. This is a huge problem, I think. At the beginning I was really limiting myself because I thought everything had a footprint. You have to start somewhere. People in the beginning are often very critical, but you cannot do everything perfectly. This is the main reason why people have nice ideas but are scared to put themselves out there.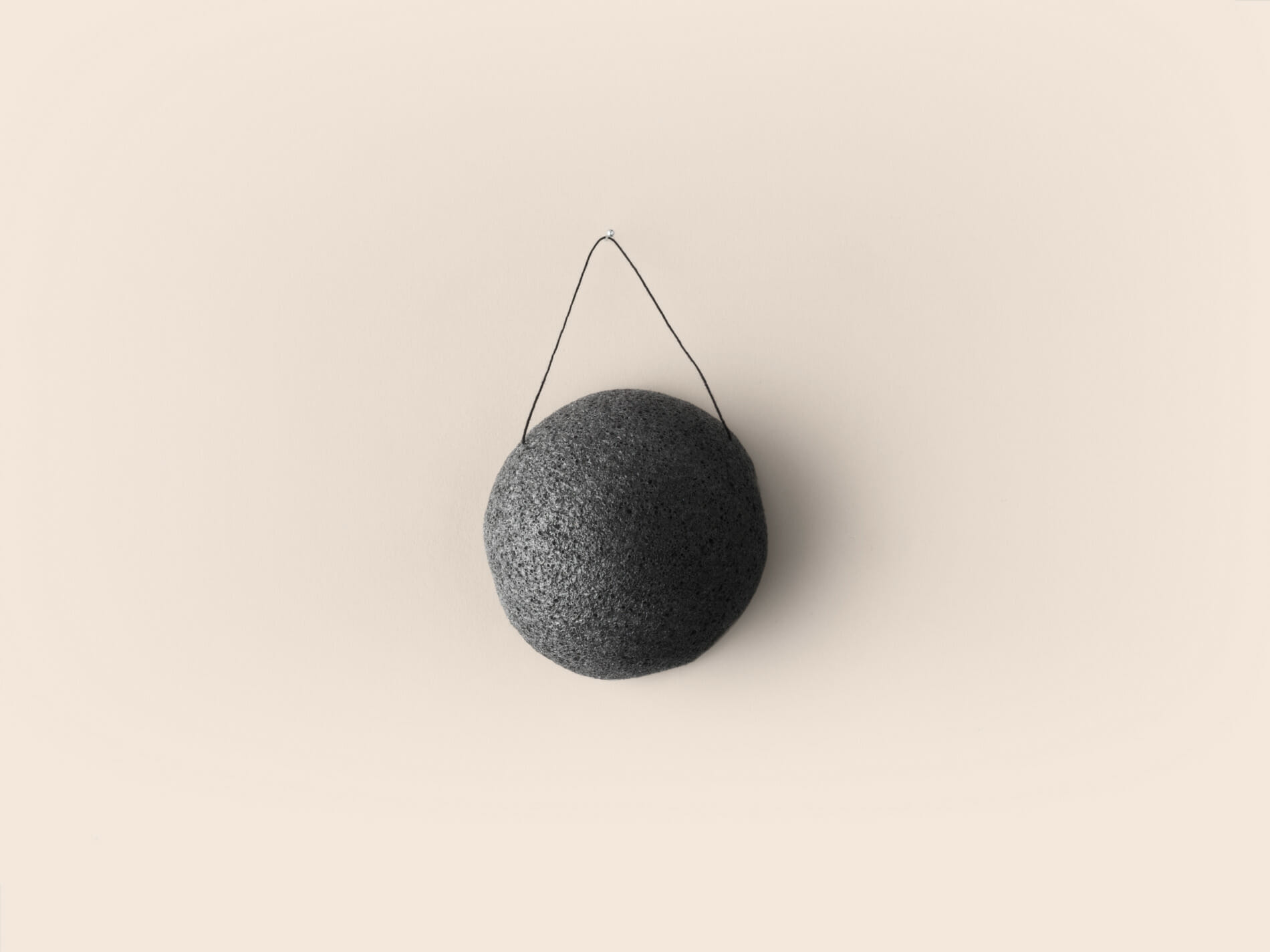 Looking to the future, what do you think are the greatest challenges for Nudo? How do you see the company evolving in the next five years? 
The challenge is for people to get to know us. We're super young, we launched a year ago, so people need to know about us and know that we offer easy solutions. Another challenge, which we are becoming more aware of, is that we're not selling a Tesla here – our margins are small at the end. We have to think about how to sustain our company with our earnings. The good thing is that there are so many things to do in this world, so many possibilities! Across all industries there are disposable products that need to be replaced. In the future we might cover other areas and industries. There's huge potential everywhere.
*Nudo is a SEDEX member and ECOVADIS, ISO9001, ISO14001 and SA8000 certified. Their manufacturing partners are mainly in China, India, Turkey and Italy.
---
Editor's Note: The opinions expressed here by Impakter.com columnists are their own, not those of Impakter.com. — In the Featured Photo: Nudo founder, Marijam Bieber, spent a year in Bali before starting her own company. Featured Photo Credit: Marijam Bieber