Joanna Ryglewicz started her natural skincare brand Oio Lab in 2019, followed by UKVIAT in 2021, which offers simpler formulations at a lower price point. Marrying her love for beauty and nature with an interest in green technology, Joanna's aim is to leverage the benefits of natural ingredients through clean science. We sat down with her to learn more about how scientific research and technology is redefining what sustainable beauty means and the changes she hopes the beauty industry giants will adopt for a greener future.
You started your career in the skincare industry as a distributor more than 10 years ago. What inspired you to start your own brand and how did your past experience prepare you for this? What did you need to learn or unlearn in the process of building your own company with its own ethos and objectives?
I had always dreamed of having a skincare brand made from natural ingredients and supercharged with green science to deliver effective results in an integral way. Integrity has always been a driving force for me. The vision was, and still is, to develop a brand consistent in terms of both the quality of ingredients and its philosophy – which goes far deeper than the skin. 
Oio Lab is a constantly evolving concept, its shape and values continue to evolve, along with my own personal and professional growth. We take measures to protect the environment, and always seek to incorporate innovative solutions to everything from ingredients to packaging. 
Creating a natural skin care line powered by green science felt natural to me, but I needed to research and learn a lot. Gradually we teamed up with chemist Anna Bobkowska, who now heads our laboratory, and expanded our team to include scientists from Medical and Life Science University in Poland. The whole brand DNA crystalized around science, nature, transparency, and effectiveness. 
I look at Oio Lab as constantly evolving into a more sustainable and innovative brand. This is why it is extremely important to us to be adaptive to change – so much is happening in the sustainability space and we never want to lose our enthusiasm for adapting. To me sustainability is a lot about change.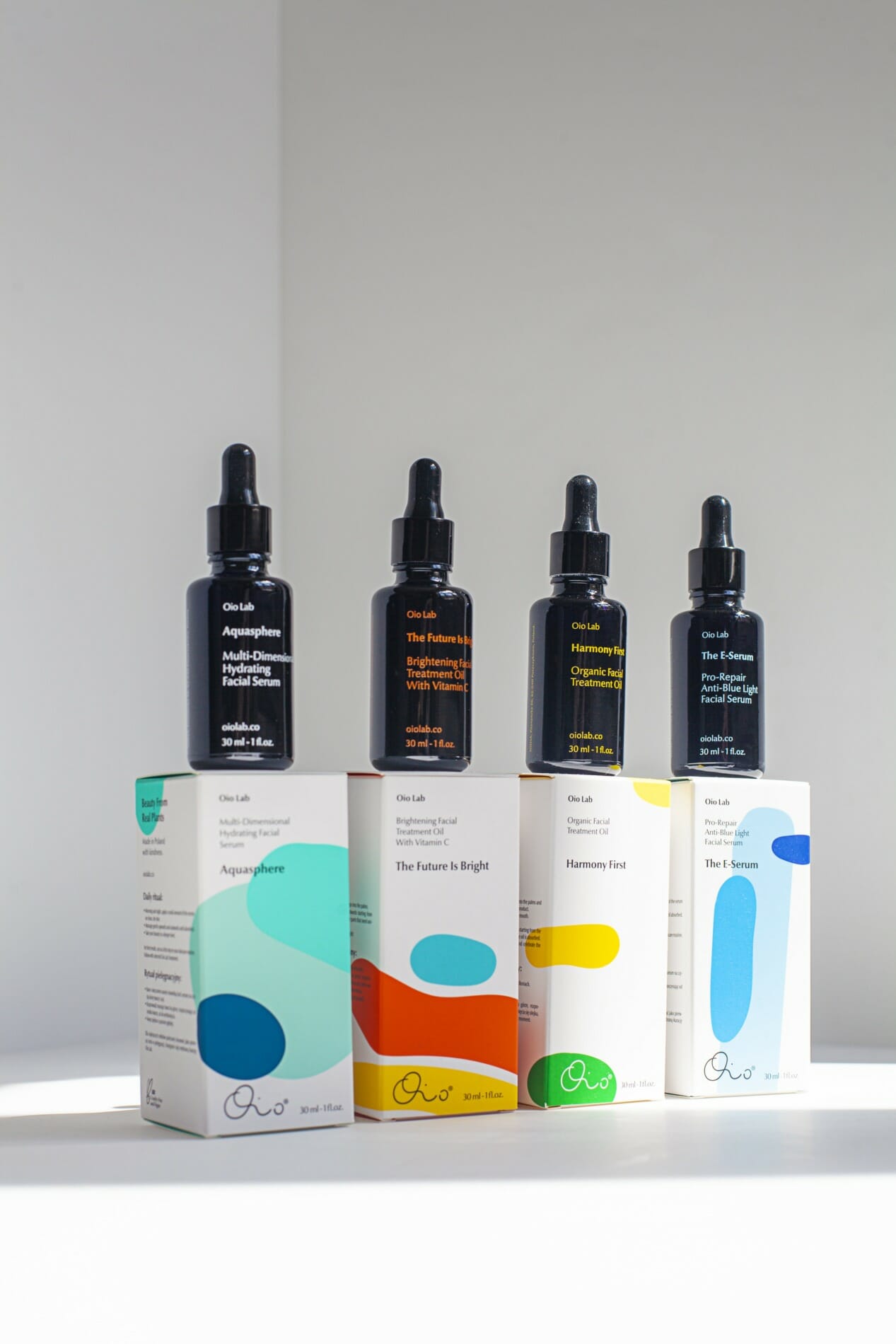 Sustainable beauty is often, perhaps mistakenly, seen as something stripped back. How is Oio's approach to science and technology redefining what sustainability means in the beauty industry today?
I admire and love brands who produce this way, but Oio Lab is all about using scientific and environmentally-friendly methods to get the most out of nature. To give you an example, we use enzymatic and supercritical fluid extraction with natural carbon dioxide to produce a higher concentration of ingredients using less material. 
In one of our serums we use a ferment extract obtained from radiation-resistant microorganisms isolated from the waterfall in the Eastern Pyrenees mountains. This is the direction we're heading in and we plan to do so much more by taking advantage of the latest in science and technology. 
Sustainability is not a precise concept in the beauty industry. To us it means switching to less nature-draining methods whenever possible, researching and incorporating greener solutions, recycling our packaging and engaging in actions that actively benefit our environment. 
A good example is our cooperation with Forests Forever, through whom we help support reforestation efforts with the sale of our Calming Adaptogenic Facial Lotion. We do not support the creation of mono forests, which demineralises the soil; our aim is to restore natural and diverse ecosystems as much as possible. 
A huge part of the process of developing Oio Lab is also transparency and honesty. We want people to know how exactly our products work, but we also want to communicate where we are now as a company – what challenges we experience, where we aim to grow, where we feel blocked, frustrated or where technology still needs to develop. It is all about the process and nobody is perfect in the midst of growth. I think it would be helpful if companies could be honest about where they could improve and share that experience with the customer.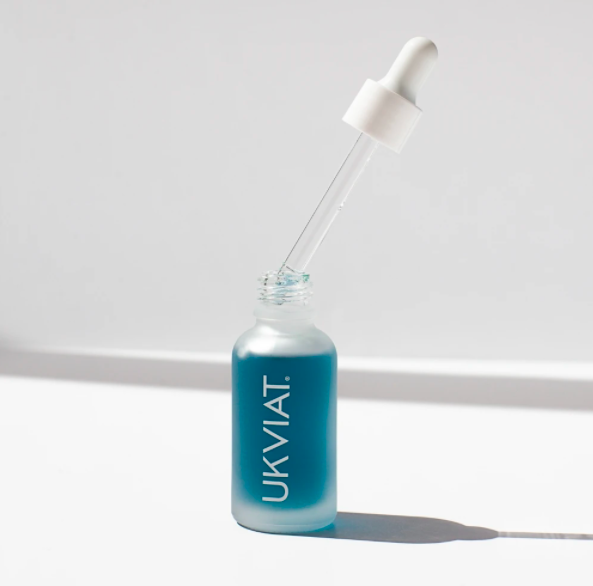 What were some of the key learnings from your own path to sustainability and what are some of the future challenges you anticipate as the beauty industry responds to the greater demand for sustainable products.
I think it is much easier for a small brand like ours to do business in a way that benefits the environment, but our impact as a tiny company is much smaller than that of the beauty giants. A lot of challenges lie ahead of the beauty industry and so much depends on the people behind the brands and the decisions they make. It's important to incorporate even the smallest changes towards greener solutions, but many companies are not willing to pay the price. 
At Oio Lab we are passionate about switching to greener solutions whenever possible. However, we are not producing mass market skincare, and this is where change is needed the most. This is one of the reasons why we developed another brand, UKVIAT, a natural skincare solution with simpler formulations that could be sold at a lower price point. The aim is to spread our values and hopefully be able to act on a greater scale one day. At UKVIAT every product supports a different environmental cause. For example, the blue serum helps protect marine ecosystems, while the yellow one supports the repopulation of wild bees. Taking care of our planet is part of the brand DNA. 
It is so important to stop thinking solely about your company's bottom-line when it comes to making decisions. At Oio Lab and UKVIAT we believe that it costs to provide good quality products and services. Of course, we do plan our costs and act within a certain financial framework, however, we would rather not do something at all if it contradicted who we are and what we stand for. 
Once the demand for the more expensive, cleaner solutions increases, their price will naturally drop, and this is where companies could really get together and make a difference. We need to cooperate for a smooth transition to greener solutions. This is why transparency is so important – it makes cooperation much smoother.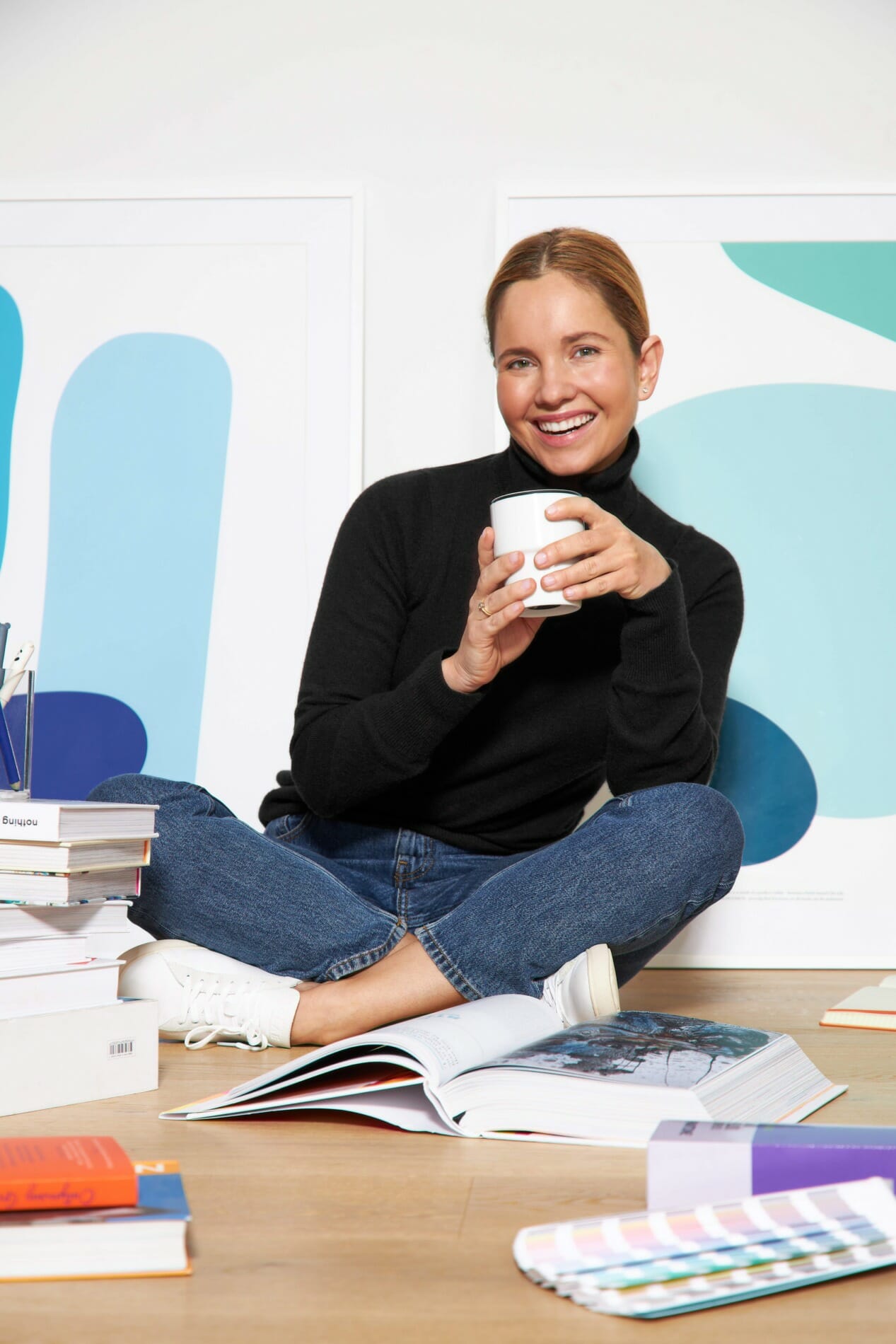 The sales of your products support three different initiatives: ocean conservation, reforestation, and a project to revitalize bee populations. How important are partnership and collaboration in tackling environmental issues and what are some of the challenges involved in working with different organizations across different disciplines? 
When it comes to research and development – whether we're working on ingredients or packaging, we often experience technical challenges. The process can be extremely time consuming and very expensive.Thankfully, we have some support from the Polish Agency of Enterprise Development to fund some of our research, but we would like to do so much more. 
When it comes to NGO partnerships, some are more rewarding and bring results faster than others. Working on cleanup efforts or reforestation projects, for example, can yield relatively quick results. On the other hand, solutions like sea bins that collect ocean plastic are very expensive and we need to sell a lot of products to fund it – its challenging for a fresh company like ours. 
For me it is very important not to lose enthusiasm, to keep researching new possibilities and meeting with interesting organizations we might end up working with, and staying kind in the process. Kindness is a huge part of our mission. 
---
Editor's Note: The opinions expressed here by Impakter.com columnists are their own, not those of Impakter.com. — In the Featured Photo: Joanna Ryglewicz, founder of Oio Lab and UKVIAT. Featured Photo Credit: Joanna Ryglewicz