The struggle for equality and LGBTQ+ rights has often been caught in the trap of two steps forward, one step back, and the month of September was no different. September saw transphobic rhetoric pollute the halls of Westminster in the United Kingdom and far too many violent assaults were recorded on the streets of Europe. Nonetheless, the LGBTQ+ community has also seen massive strides take place in the march for equality and they deserve to be celebrated. 
Here are the latest, most notable policy wins across Europe, in a handful of countries, signaling that what has been a long uphill fight for human rights to be applied to all humans regardless of gender or race, is finally giving the expected fruits.
Germany begins a new chapter in LGBTQ+ politics whilst making reparations for its past
Recent elections in Germany subverted a 16-year trend of centre-right CDU rule. The centre-left SDP party won the election and the ever-progressive Green Party came third. The Green Party had its best-ever result in a national poll; it wasn't just a "historic victory for the Greens, but also for the trans-emancipatory movement and for the entire queer community" said Tessa Ganserer. 
The Green Party's success means that, for the first time in German history, two trans women will hold parliamentary seats. Tessa Ganserer and Nyke Slawik, were overjoyed at the results of the election and the two women already have big plans for improving LGBTQ+ rights. 
Slawik will continue to support a new law allowing trans people to self-identify their gender, whilst also pushing for the adoption of a nationwide action plan against homophobia and trans-hostility. 
Ganserer plans to make headway on updating and amending the outdated 1980 Transsexual Act which lays out an incredibly expensive and time-consuming process for trans people to legally change their name or gender. Currently, those who want to change their gender legally must file a petition with a local court which commissions two experts to certify that the individual has not identified with their assigned gender for at least three years. The process takes nine months and $2,185 to complete on average and doesn't always lead to approval. Ganserer has her eyes set on reforming this process and has confirmed that "gender identity is a human right."
Ganserer and Slawik will be the first trans women to hold parliamentary seats whilst out, however, they are not the first transgender people to have been welcomed into the Bundestag. Christian Schenk spent 12 years in Germany's parliament representing the  Independent Women's Association Party and later the Party of Democratic Socialism. Schenk, however, did not come out until 2006 when he left the Bundestag. 
Times have changed though, new lawmakers can be open about their gender and sexuality and Germany can be more open about the mistakes it has made in the past. In September, Germany's Federal Office of Justice announced that it has paid out nearly €860,000 to 249 applicants for their persecution under a Nazi-era law that outlawed homosexuality. 
The infamous "Paragraph 175 law" was introduced to the criminal code in 1871 and remained law punishing "unnatural and sexual offences" between men until the 60s. Nazi rule decimated LGBTQ+ rights and in 1935 the law came to target any "lewd and lascivious acts" between same-sex people. The Independent reported that roughly 68,300 people were convicted under this law and tens of thousands were imprisoned and died in concentration camps as a result. 
In the 1960s, West Germany relaxed the ban and East Germany scrapped the law, but it wasn't fully repealed until 1994 by the unified German government. In 2017, German lawmakers annulled thousands of convictions and have now offered €3,000 per conviction, as well as €1,500 for every year spent in jail as a result. Those wishing to apply for compensation will be able to do so until July 2022. 
Financial remuneration will never fully compensate these men for what they have lost but national recognition and payments represent more action than most states have ever taken for LGBTQ+ discrimination. Furthermore, there is hope, as Ganserer and Slawik exercise their power in parliament, that Germany is set to progress and amend its past transgressions. 
---
---
Scotland also moves to recognise history with changes to the national curriculum. 
Scotland made news in September as the first country to require LGBTQ+ history to be taught in classrooms. A new toolkit was released to educators, providing LGBTQ+ inclusive teaching resources and they will also be required to take a basic awareness e-learning course. 
We are delighted that @ScotGovEdu has launched a new platform for teachers to access resources and professional learning, linked to Scotland's Curriculum, to support the implementation of LGBT Inclusive Education.

In this thread: what's now available for teachers. pic.twitter.com/CaG1GnADjo

— TIE (@tiecampaign) September 23, 2021
The new curriculum will explicitly teach LGBTQ+ subjects whilst also integrating inclusion into everyday learning. Maths lessons will now include exercises involving children figuring out how much money is required to purchase Father's Day cards for both of their dads. The government hopes that these changes will help combat discrimination and bullying. In the UK, LGBTQ+ youth are twice as likely to have been bullied than their straight, cis-gender classmates according to Just Like Us, a youth advocacy group. 
At the same time, the UK government made moves to further empower LGBTQ+ youth by repealing a 2020 ruling that stated they lacked the capacity to consent to puberty blockers. The use of puberty blockers for youth under 16 has been a controversial topic in the UK, particularly due to the complexity of the issue. 
Tavistock Trust, which runs the UK's only youth gender identity clinic, appealed the 2020 ruling and in September had its claims confirmed by the UK Court of Appeals. "It affirms that it is for doctors, not judges, to decide on the capacity of under-16s to consent to medical treatment." a spokesperson for Tavistock said.

The ruling will allow youth suffering from gender dysphoria access to puberty blockers which can ease their suffering. Furthermore, it allows them time to explore their gender identity before committing to irreversible forms of treatment. The changes not only acknowledge the significant and damaging impacts gender dysphoria can have, but also empower an increasingly diverse younger generation. 
Support for LGBTQ+ equality swells in Ukraine.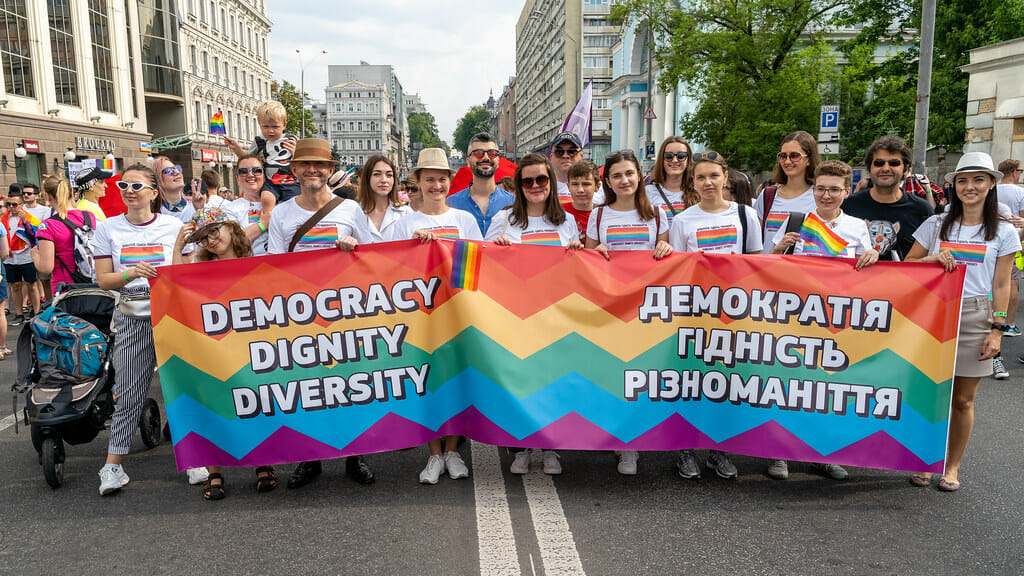 Despite the increasing diversity in sexuality and gender of younger generations, many European countries do not have laws that support or protect them. Ukraine has slowly improved its stance on LGBTQ+ rights since the fall of the Soviet Union, however, many barriers and discriminatory rules still exist. 
Same-sex couples do not possess any legal recognition and gender or sexuality-based discrimination is only prohibited in employment. Furthermore, the heavy influence of the Eastern Orthodox Church has left many queer Ukrainians facing stigma and violence.  
Several laws restricting LGBTQ+ rights were introduced in Ukraine this year, although most failed to pass. As a result, US President Biden was called upon to discuss LGBTQ+ rights with Ukrainian President, Volodymyr Zelenskyy, at a meeting that took place at the start of September. Biden's approach appeared to be a success as Zeleknsyy confirmed support for LGBTQ+ equality in a joint statement afterwards.
"Ukraine plans to strengthen accountability for violence against all persons regardless of gender, race, ethnicity, religion, sexual orientation, or political views, including through legislation."
Later in the month, thousands celebrated in a march for LGBT+ liberation in Kyiv, the Ukrainian capital.
An increasingly tolerant Europe is aiding LGBTQ+ communities in Poland. 
Despite Ukraine's acceptance and support for LGBTQ+ rights, its neighbours have shown increasing intolerance in recent years. Poland, which shares a border with Ukraine, has sparked international outrage for its human rights violations and institutionalised discrimination.
Nearly a hundred municipalities and provinces have declared themselves as "LGBT-free zones." LGBTQ+ rights have become increasingly controversial and divisive in the predominantly catholic country subject to a conservative nationalist government. 
In response to these declarations, the European Commission has threatened to withhold funding from a Covid-recovery package. The European Commission has argued that the zones violate EU law which protects against sexuality-based discrimination. 
In September, multiple localities repealed their declarations and have instead insisted that they are areas of tolerance. The change in heart is likely to be more motivated by financial concerns but the repeals will nonetheless ease some of the fear that queer Poles are currently living in.  
The move will also establish a clear insistence on LGBTQ+ equality across Europe. Many European states have become increasingly vocal about their homophobic and nationalist agendas but the European Commission's threats may be enough to silence or at least tone down this rhetoric. 
Much anti-LGBTQ+ sentiment is justified through religious claims. Poland's chief rabbi has refused to allow homophobes to use religion to sanctify their discrimination. Rabbi Michael Schudrich denounced the LGBT-free zones, pointing out that they violate Jewish religious law. Schudrich called on Jews across Poland to stand against the discrimination: 
"We Jews always complain that when we suffer anti-Semitism, the non-Jews don't stand up for us. So that means we have a special responsibility to stand up for anyone being discriminated against."
Swiss voters stand against discrimination in marriage rights.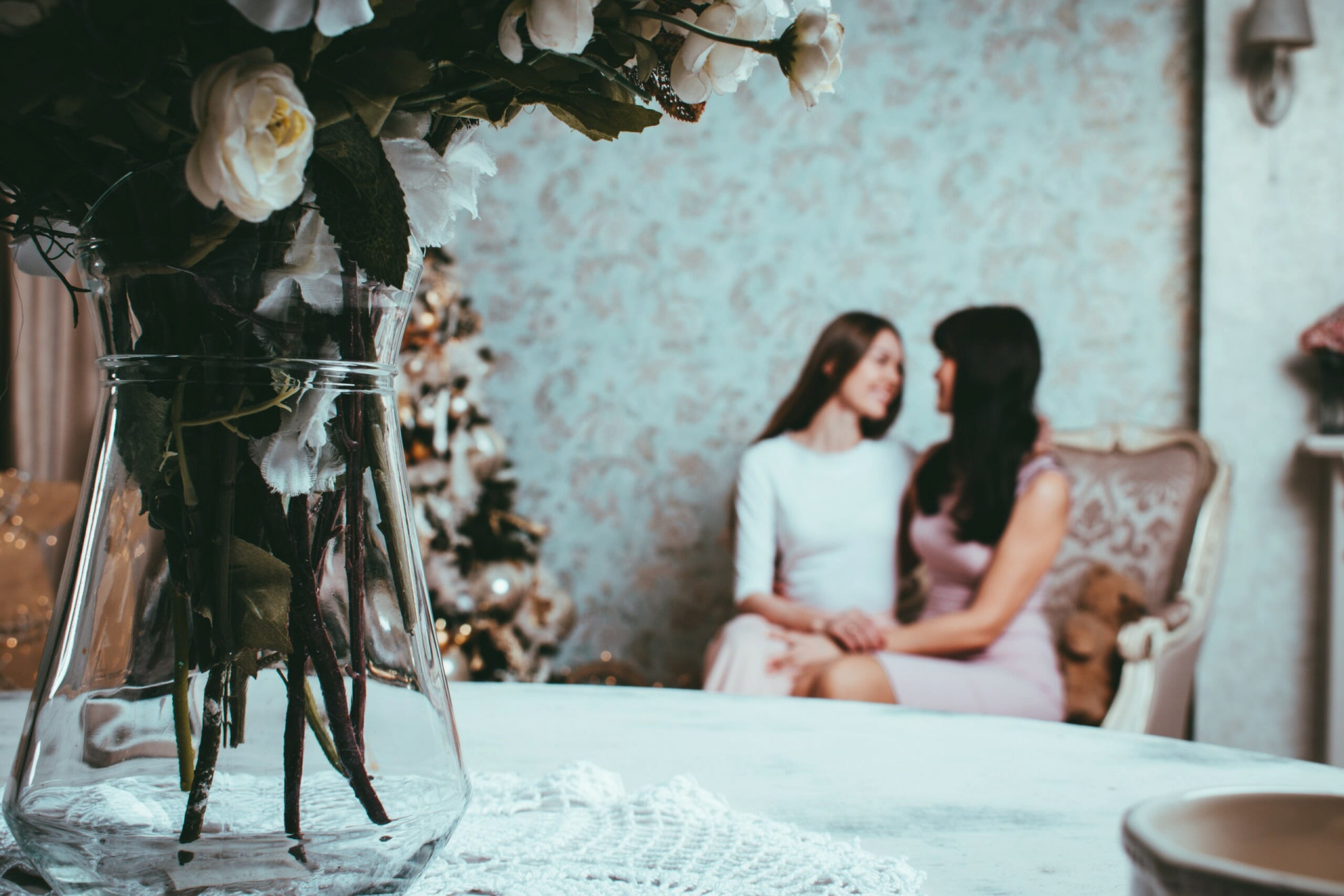 In a clear milestone for LGBTQ+ rights in Europe, Switzerland recently voted to extend marriage rights to same-sex couples. As one of the more traditional and conservative countries in Western Europe, Switzerland was one of the last states to legalise same-sex marriage. The overwhelming support for legalisation though will see it become the 30th country in the world to do so. 
A referendum held at the end of September saw 64% of voters support marriage equality. With the opportunity to legally marry, same-sex couples will now have the same rights as married heterosexual couples. It will also become easier for same-sex couples to adopt, pass on citizenship benefits and for lesbian couples to access sperm donors. 
Although the weddings will have to wait until the laws are fully implemented in 2022, the LGBTQ+ community is already celebrating. The overwhelming support represents an increasingly progressive Swiss society and hope that even traditional European countries can overcome conservative ideas to celebrate queer identity and joy. 
---
Editor's Note: The opinions expressed here by Impakter.com columnists are their own, not those of Impakter.com. — In the Featured Photo: Thousands march in Strasbourg France for Pride. Featured Photo Credit:: Margaux Bellott